Bruce Loves You.com has the most fantastic collection of minimalist Supernatural posters. An entire episode is captured in one simple, clean graphic image. I seriously need all of these.
Bruce Loves You — Supernatural Episode Posters
Metallicar metal wall hanging by
Sena Metal Art Designs and Logos
.
Read about the creation of this piece
here
.
Adidas limited edition
Kermit kicks
.
YAAAAAAAY!
Buffy Pop Art T-Shirts by Tom Trager | RedBubble
The
survival strap
. 16 feet of heavy-duty military spec 550 paracord in a covert ops mission as a fashion accessory.
Because you never know when you might have to jam.
via
The Mary Sue
In space, there are no corners. So say we all.
Nerd Approved BSG notebooks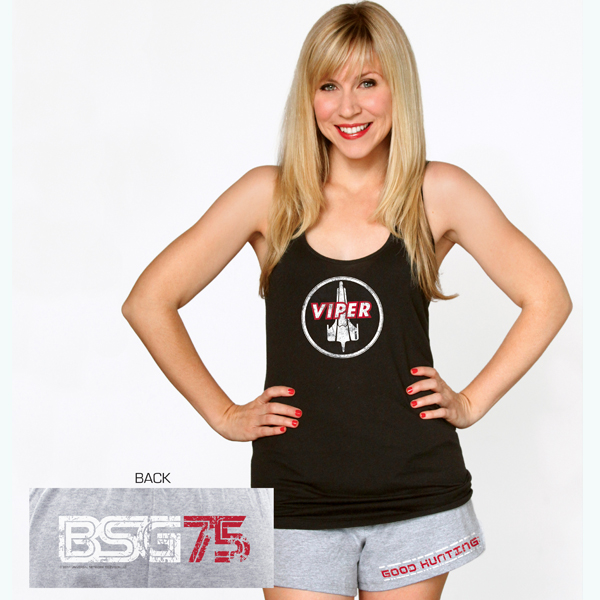 So, I kind of feel like Starbuck would punch me in the face for wearing these, but I just love them. "Good hunting". So saucy!
Her Universe BSG Pajama Tank and shorts - Shop
There's an app for that, or you can snap Holga's new lens filter onto your iPhone 4.
Once fitted you now have access to 9 different and crazy special effects and filters without any software or app installed. Cunningly designed like an old school telephone just dial in your preferred special effect and behold the Holga craziness that follows!
iPhone Lens Filter Kit for iPhone 4 SLFT-IP4 - HolgaDirect
And of course if you have any bad fans on your list, consider this. It's not a lump of coal, but it's a lump of something.
Thousands of girls stampeded to the square all at once. Heels clacked. Dresses swished. Hairdos wobbled. The T-DOD theme song boomed a pulsating beat.


There was one rule and one rule only: a girl must be walking in order to be chosen.